Capitol Chevrolet

Parts Department Serving the Greater Salem, OR Area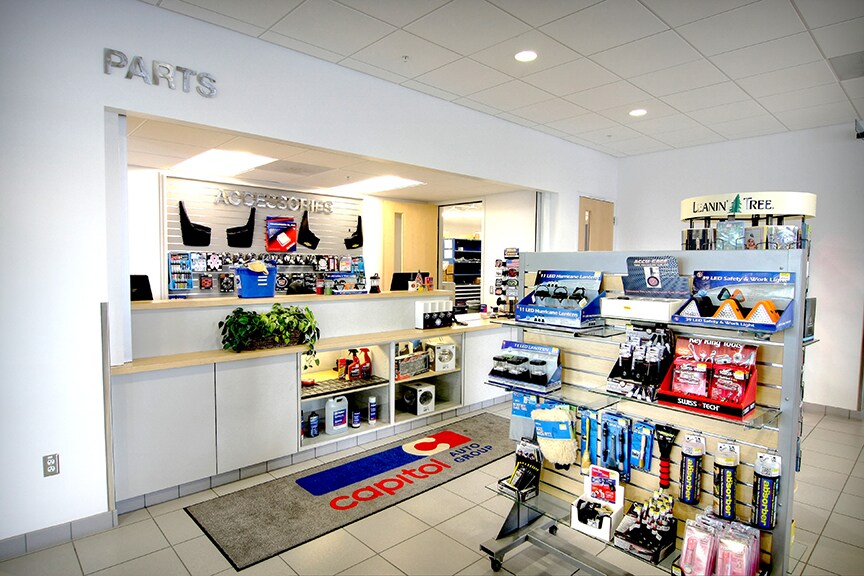 Repairing and replacing parts as they become old and worn out can be tedious, and if you're looking for an upgrade or add on, you want to know that the new part is going to go the distance. If you're a research-savvy purchaser you may look into different options for various parts and accessories to make an informed decision, but how do you know you're truly getting the best item around? There's a grocery list of aftermarket and third-party shops out there, with service centers and shops to boot, that boast having the deal of a century on part and accessories so you can get a repair or replacement or upgraded pieces at a quote "fraction of the cost". But if your generic choice isn't held to the standards of your ride, like the high quality control issued for all Chevrolet vehicles as part of the General Motors family, you're simply spending less money at a time to replace lower-quality items overtime. When you choose to shop with Capitol Chevrolet, our parts and accessories department only stocks GM-approved OEM choices so you're getting the same quality and standard that your vehicle has at the start of its lifetime. And not only do we offer the greatest selection of genuine parts, but our knowledgeable and informed staff can help make the search easier with an in-depth understanding of Chevrolet mechanics, so you don't have to fuss about selecting an item that truly won't fit and meld with the design of your ride.
Parts Request
Certified Parts & Accessories Handled by Factory-Trained Technicians
The big differences between an aftermarket product and an genuine Chevrolet part or accessory is durability and longevity. Lots of third-party products may work for a short time inside your ride, and you may not even really notice a difference at first, but overtime a part or accessory that isn't a genuine Chevy product won't meld with your ride like you hope, and ultimately you'll have to replace that piece sooner than expected. If money is an issue you'll want to avoid the costly issue of replacing parts and accessories too often, that's why we recommend choosing a genuine Chevrolet option the first time. The initial cost might be a little higher than competitor options, but the use you get out of it offers a higher quality and lifetime than other parts. And luckily Capitol Chevrolet had revolving specials and deals throughout the year, so you can regularly check our site until you see a deal on a part or service that inspires you and helps keep the costs down.
If the replacement of the part or accessory you're needing is a breeze to work with, a car guru might be up to the task of doing repairs the DIY way. But for those of us who would rather leave the grunt work to a professional, our dedicated team in our service center is more than ready to help you find the part or accessory you're needing and take care of the service while you're here at the dealership. Shrug off the worry that you haven't selected the right option with one of our many OEM parts and accessories and our technicians can handle the rest. Check us out online today or stop in and see all of our options for yourself here at Capitol Chevrolet of Salem, OR.
1Dealer Discount applied to everyone.Capitol Auto Group does not tolerate any form of discrimination, harassment, racism, or hate. We strive to foster an inclusive environment, and we want our Capitol Family to feel safe. We support all of our employees regardless of race, ethnic background, gender orientation, or gender identity, including AAPI, BIPOC, LGBTQ, and all other members of our family.
Hours
Monday

8:00 am - 6:00 pm

Tuesday

8:00 am - 6:00 pm

Wednesday

8:00 am - 6:00 pm

Thursday

8:00 am - 6:00 pm

Friday

8:00 am - 6:00 pm

Saturday

8:00 am - 5:00 pm

Sunday

Closed