Capitol Chevrolet

Parts Department Serving the Greater Salem, OR Area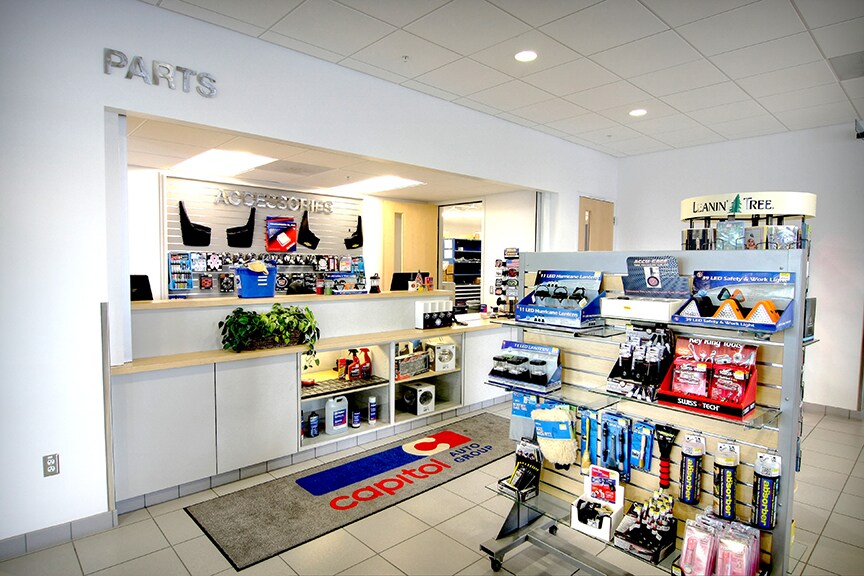 No matter how well your vehicle is engineered, the parts you count on to keep your car running will eventually wear down and need to be replaced. When it's time for the repair to be done or if you're simply looking for an upgrade or new accessory, it's important to know that what you're spending your hard-earned money on will go the distance. Even if you're the kind of shopper who enjoys doing research before buying, there's never any guarantee that you're getting the best part. With a multitude of third-party and aftermarket shops out there, not to mention mechanics and the local corner garage, you can get bombarded by promises that you're getting the best part or accessory for a lower price. The problem is you end up buying a generic piece of equipment that was made to fit the highest number of vehicles possible, which means it won't necessarily fit your Chevy the way a genuine OEM part would. And when you get an ill-fitting part, it can cause problems with the existing parts and create a larger problem that will cost you more in the long run. When you choose to bring your vehicle to our Capitol Chevrolet service center, you're not only dealing with technicians you can trust, you're also getting genuine, GM-approved parts and accessories put back into your ride. We not only offer a wide selection of OEM parts and accessories, we also staff our service center with factory-trained and certified technicians who know your Chevy car, truck, or SUV like the back of their hand and can help find you the exact part you need to keep your vehicle running smoothly for years to come.
Parts Request
* Indicates a required field
There are many benefits to choosing genuine OEM parts and accessories with the biggest being reliability and durability. A lot of third-party parts may work for a short time inside your car, giving you a false sense of security but it will break down sooner than a genuine Chevy product. Having to replace a part sooner than expected can put a big dent in your budget. When you choose to utilize genuine OEM parts and accessories, they will last much longer and keep your Chevy running smoothly for years to come. Another benefit of choosing OEM parts is the quality of the product. Since these parts have either been designed by Chevrolet or inspected and approved by them, you know the same quality that went into your vehicle when it was engineered is going right back in. Even though you'll spend more upfront on an OEM part or accessory, you'll save money in the long run thanks to the high quality going into your ride, which means you won't have to replace it as often as an aftermarket part. OEM parts usually come with a warranty as well; feel free to discuss the details with our knowledgeable service technicians who are happy to fill you in.
If you're the kind of car-owner who enjoys doing the maintenance themselves, we're more than happy to supply the genuine OEM parts and accessories to you at our service center. If you would rather have the professionals do the dirty work, our dedicated team at Capitol Chevrolet is always here to help. If the cost of maintenance and repairs is a roadblock for you, we recommend choosing the OEM route right out of the gate; that way you will save money by getting the ideal part or accessory the first time. We also offer revolving specials and coupons every month to help you save. If you have any questions about how genuine OEM parts and accessories can help extend the life of your Chevy, or would like to schedule an appointment, give us a call, contact us online, or stop by our service center at 2855 Maple Avenue NE in Salem.
1Dealer Discount applied to everyone.Capitol Auto Group does not tolerate any form of discrimination, harassment, racism, or hate. We strive to foster an inclusive environment, and we want our Capitol Family to feel safe. We support all of our employees regardless of race, ethnic background, gender orientation, or gender identity, including AAPI, BIPOC, LGBTQ, and all other members of our family.
Hours
Monday

8:00 am - 6:00 pm

Tuesday

8:00 am - 6:00 pm

Wednesday

8:00 am - 6:00 pm

Thursday

8:00 am - 6:00 pm

Friday

8:00 am - 6:00 pm

Saturday

8:00 am - 5:00 pm

Sunday

Closed