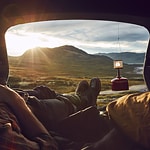 Need a vacation, but don't have much money to spare? No worries. We've got you covered. You can plan a fun road trip and get out of Salem, OR for a while without breaking the bank. Check out these budget road trip hacks.
Make sure your vehicle is road trip ready. Something as simple as an oil change might save you the hassle and expense of a breakdown. Also, you'll want to make a list of what's most important to you when it comes to travel, then plan accordingly.
You can save a ton of money by bringing or shopping for your own food whenever possible. That means packing snacks for the road and staying in accommodations that let you do your own cooking. Before hitting the road, do some planning. Look for low-cost or free entertainment ideas. Don't stop at gas stations right off the interstate; they charge more. Try to avoid traveling during peak vacation times to get better rates.