IS LEASING FOR YOU?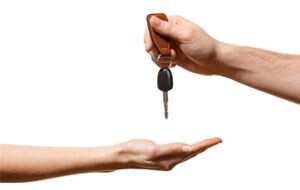 There will always be the debate over buying a vehicle versus leasing. While there are benefits to both, we believe that leasing is a great way to get a dependable vehicle and save money. If you're the kind of driver who drives mainly around town for work and errands with the occasional vacation and you don't rack up excessive mileage, have a stable lifestyle, a good credit rating and you're diligent about keeping your vehicle in good shape, leasing is the ideal way to go when getting a new car, truck, or SUV.
LOWER MONTHLY PAYMENTS
Everyone loves to save money and if you make the decision to lease a new vehicle, you'll see more money in your wallet every month. If you lease, your monthly car payment would be anywhere from 30%-60% less than a car loan payment and that's for the exact same car and terms.
MORE CAR FOR YOUR MONEY
Not only will you see your wallet grow fatter every month with the money you save on a lower car payment, leasing means you can trade in your current vehicle every two to four years for a brand new one. Not to mention, you have more options; want to upgrade from a sedan to an SUV or an SUV to a rugged work truck? No problem. Or maybe you're looking to switch from a three-row SUV to an environmentally friendly electric vehicle. It could be you're happy with your current vehicle and don't see a reason to change. If that's the case, you always have the option to buy your current car, truck, or SUV outright when the lease comes to an end.
FEWER MAINTENANCE ISSUES
Thanks to the manufacturer's warranty, vehicle repairs are covered if anything goes wrong. Talk to your salesperson or our dedicated service team to see if routine maintenance including oil changes, filter replacements, etc are covered in your lease agreement. This is just one more way choosing to lease a new vehicle can save you money.
LESS CASH UP FRONT
When you purchase a new vehicle, down payments can run up to 20% but if you choose to go the leasing route, they can sometimes require little to no down payment which means more money in your pocket. Typically, a first month's payment, taxes, title and registration fee are required but in the long run, that's still less than what you would need for a down payment if you were purchasing a new car.
NO USED-CAR HASSLES
When your lease comes to an end, you have the option of buying the vehicle outright or trading it in for a new car, truck, or SUV. If you decide to trade in your current vehicle, you'll be able to accomplish this task hassle-free. If you own your current car, it can be a headache dealing with trying to sell it to an individual or a used car lot. Leasing lets you save on money, time, and stress.
GAP COVERAGE
With most leases, you'll find they include free Gap Coverage. This protects you if your vehicle is totaled in an accident or stolen and you still owe more than your car is worth.